* Great Covers, Great stories*
Publishing:
HarperCollins (Feb/15/11)
Genre:
Young Adult
The missing dead call to Violet. They want to be found.

Violet can sense the echoes of those who've been murdered—and the matching imprint that clings to their killers. Only those closest to her know what she is capable of, but when she discovers the body of a young boy she also draws the attention of the FBI, threatening her entire way of life.

As Violet works to keep her morbid ability a secret, she unwittingly becomes the object of a dangerous obsession. Normally she'd turn to her best friend, Jay, except now that they are officially a couple, the rules of their relationship seem to have changed. And with Jay spending more and more time with his new friend Mike, Violet is left with too much time on her hands as she wonders where things went wrong. But when she fills the void by digging into Mike's tragic family history, she stumbles upon a dark truth that could put everyone in danger.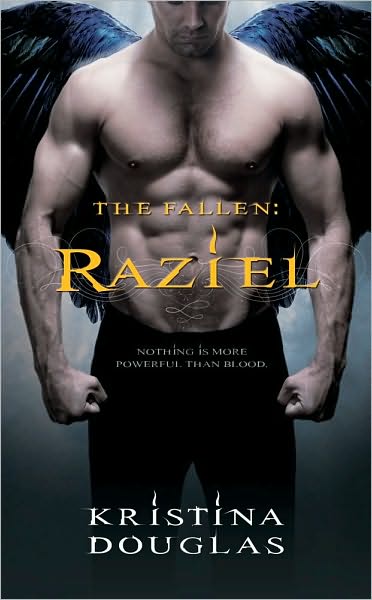 Author: Kristina Douglas
Publishing: Simon & Schuster (Jan/ 25/11)
Genre: Adult Romance
Kristina Douglas's sexy new series introduces a realm of fallen angels and ruthless demons, where an eternal rebellion is brewing . . . and one unsuspecting woman can change the fate of the Fallen forever.
She was just an ordinary mortal . . .

"You're dead" is so not what Allie Watson wants to hear. Unfortunately, it explains a lot. Like the dark, angelically handsome man who ferried her to this strange, hidden land. The last thing she remembers is stepping off a curb in front of a crosstown bus. Now she's surrounded by gorgeous fallen angels with an unsettling taste for blood—and they really don't want her around. Not exactly how she pictured heaven.

. . . until death catapulted her into a seductive world she never imagined.

Raziel is unsure why he rescued Allie from hellfire against Uriel's orders, but she stirs in him a longing he hasn't felt in centuries. Now the Fallen are bracing for the divine wrath brought by his disobedience, and they blame Allie for the ferocious Nephilim clawing at the kingdom's shrouded gates. Facing impossible odds at every turn, the two must work together to survive. Raziel will do anything to defend his spirited lover against the forces of darkness—because Allie may be the Fallen's only salvation.