I'm spotlighting some Adult Romance books that comes out this week that I think will be a great read!! So go out to your local bookstore and pick up a copy!!
Please feel free to post about any books you feel should be spotlighted as well in the comments!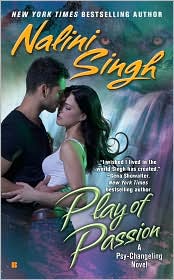 In his position as Tracker for the SnowDancer pack, Drew Kincaid must rein in rogue changelings who've lost control of their animal halves- even if it means killing those who've gone too far. But nothing in his life has prepared him for the battle he must now wage-to win the heart of a woman who makes his body ignite…and who threatens to enslave his wolf.
Danice Carter is not one for glass slippers. A stilettos-wearing lawyer at one of Manhattan's most elite establishments, Danice has a very strong grip on reality. So when she's asked by one the firm's founding partners to take on a personal case, Danice knows she's in for the opportunity of a lifetime. All she has to do is convince her top boss's granddaughter, Rosemary, to file a paternity suit. Sounds simple enough…until Danice arrives at Rosemary's home and is pounced on by a handsome stranger.

Private investigator McIntyre Callahan's was only following his powerful client's orders: Find Rosemary—at all costs. Instead, he's found a super-hot lawyer prowling around looking for answers he can't give. The half-human, half-Fae Mac tries to warn Danice that she's way in over her head—that Rosemary may roam among The Others, and may have dangerous ties to the Unseelie Court—but she won't be deterred. Even if that means following Mac to the ends of the earth to find Rosemary…or surrendering to his supernatural powers of temptation…until death do they part.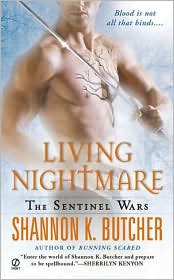 For nine years, the Sentinel Nika has had one goal-to save her younger sister from the Synestryn who hold her captive. Now, the psychic bond Nika forged with her sibling on that terrible night is fading, and time is running out. But the one man who can unlock the power inside her may be the greatest danger to her.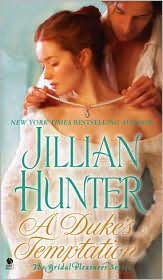 The Duke of Gravenhurst, the notorious author of dark romances, is accused of corrupting the morals of the public. But among his most devoted fans is the well-born Lily Boscastle, who seeks employment as the duke's personal housekeeper. Only then does she discover scandalous secrets about the man that she never could have imagined.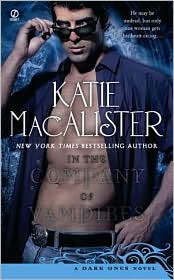 When Francesca arrives at GothFaire to save her mother from the trickster god, Loki, things go from bad to worse. Her immortal ex, Benedikt, is there, full of secrets-and with a new girlfriend. Now Fran must battle a power-hungry group who wishes to dominate both the immortal and mortal worlds-and the woman who claimed Ben's heart. It's a good thing Fran's no ordinary mortal…
* Be sure to checkout these books coming out this week!*