I'm spotlighting some Adult Romance books that comes out this week that I think will be a great read!! So go out to your local bookstore and pick up a copy!!
Please feel free to post about any books you feel should be spotlighted as well in the comments!
Four bold, brave, and determined ex-officers of the Crown band together to destroy the traitorous fiend known as the Black Cobra.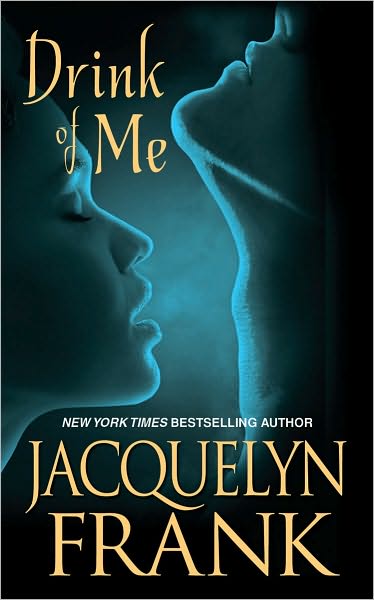 In a world where emotion can be a deadly weapon, one slight, battered runaway holds the key to a dark and twisted enigma…

Drink of me, she whispers, her silver eyes trusting, pleading. What female dares speak such words to one of the Sánge? His people are scorned by every race for their fierce sensuality, their fearful rituals. And as Prime, Reule is the most telepathically gifted of them all.

But nothing has prepared him for the intensity of emotion radiating from the outlander rescued by his Pack. Terrified, tormented, but beautiful beyond measure, Mystique shatters his legendary control. As she reaches for him in the steamy heat of the healing baths, he knows this blind need can have but one end…

In blood, in knowledge, in ecstasy.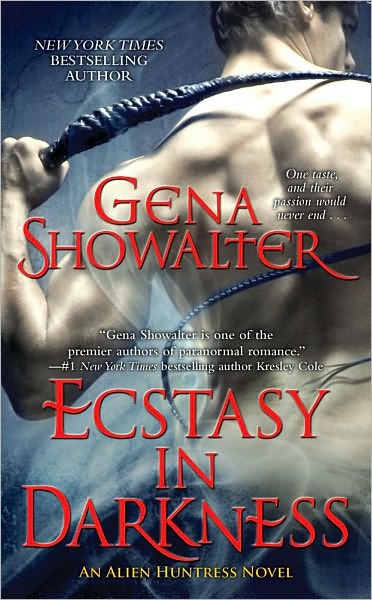 New York Times bestselling sensation Gena Showalter enthralls with a dark, tantalizing world of humans, otherworlders, powers beyond imagining, and a seductive vampire undone by his insatiable hunger for one woman. . . .Growing up poor on New Chicago's meanest streets, Ava Sans had two options: be the predator or be the prey. No contest. Now, working for Alien Investigation and Removal, she's been ordered to capture the biggest, baddest warrior of all—a vampire too beautiful to be real, with the abilityto manipulate time. Once the leader of the entire vampire army, McKell has been deemed savage and unstable, spurned even by his own kind.To McKell, humans should be nothing more than sustenance. Yet the petite, golden-skinned Ava is a fascinating contradiction—vicious yet witty, strong yet vulnerable, lethal but fiercely loyal. Against his better judgment, McKell craves that loyalty, and much more. When the chase leads to seduction, McKell and Ava will race to discover the truth about his past. But the answers will come at a price, even for a woman who thought she had nothing left to lose. . . .
Since being named "London's Lord to Land" by a popular ladies' magazine, Nicholas St. John has been relentlessly pursued by every matrimony-minded female in the ton. So when an opportunity to escape fashionable society presents itself, he eagerly jumps—only to land in the path of the most determined, damnably delicious woman he's ever met!

The daughter of a titled wastrel, Lady Isabel Townsend has too many secrets and too little money. Though she is used to taking care of herself quite handily, her father's recent passing has left Isabel at sea and in need of outside help to protect her young brother's birthright. The sinfully handsome, eminently eligible Lord Nicholas could be the very salvation she seeks.

But the lady must be wary and not do anything reckless and foolish…like falling madly, passionately in love.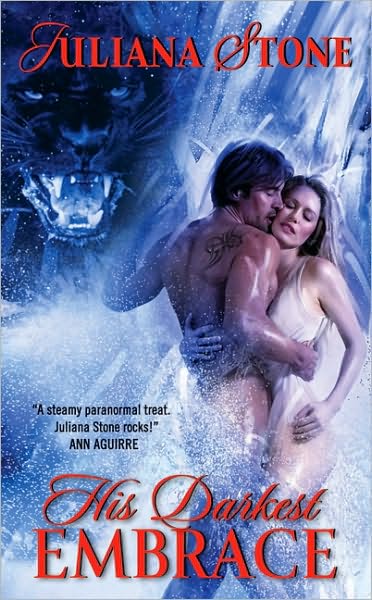 A solitary hunter with no regard for the human world, Jagger Castille is a shifter living on the edge. A woman who calls him enemy will give him reason to live . . .

Jagger is a creature of the night—Skye Knightly soars in the sun. Natural adversaries, they are now joined in a mission entrusted to Skye's family centuries ago: nothing less than the salvation of the Earth.

Wounded and bitter, Jagger sought escape in the solitude of the jungle, driven by a need to disappear forever . . . until a mysterious shifter who calls to his soul and feeds a yearning long forgotten pulls him from his dark path. A courageous warrior, Skye's passion is equal to Jagger's—but can she trust a man whose secrets are as devastating as her own?

Each is the other's sole hope for survival. But a dark and twisted truth is leading them toward the ultimate sacrifice for a love they may never live to claim
* Be sure to checkout these books coming out this week!*