I'm spotlighting some Adult Romance books that comes out this week that I think will be a great read!! So go out to your local bookstore and pick up a copy!!
Please feel free to post about any books you feel should be spotlighted as well in the comments!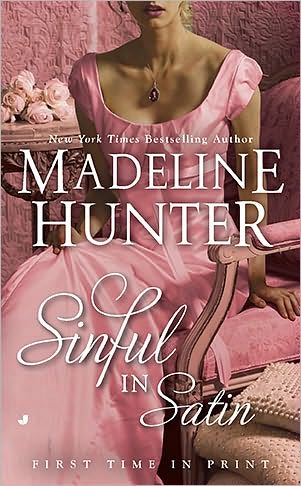 Celia's quiet life ends when her mother, a famed London courtesan, dies, leaving her a small house in town-and a darkly handsome, reputedly dangerous tenant.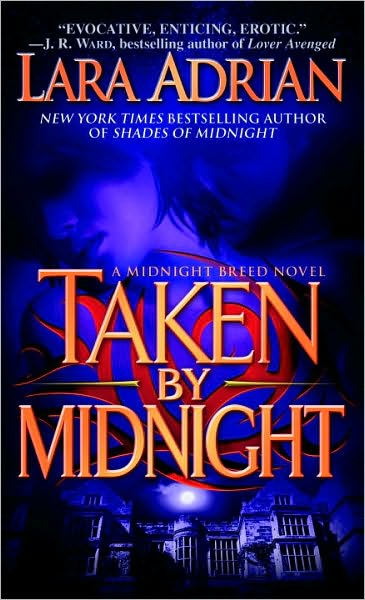 AT THE CROSSROADS OF DEATH AND DESIRE, A WOMAN TASTES A PLEASURE NO MORTAL IS MEANT TO SURVIVE.

In the frozen Alaskan wilderness, former state trooper Jenna Darrow survives an unspeakable breach of body and soul. But with her narrow escape comes an even greater challenge. For strange changes are taking place within her, as she struggles to understand—and control—a new hunger. To do so, she will seek shelter in the Boston compound of the Order, an ancient race of vampire warriors whose very existence is shrouded in mystery. Perhaps the most mysterious of them all is Brock, a brooding, dark-eyed alpha male whose hands hold the power to comfort, heal . . . and arouse.

As she recovers under Brock's care, Jenna finds herself drawn to the Order's mission: to stop a ruthless enemy and its army of assassins from subjecting Earth to a reign of terror. Yet in spite of their resolve, a purely physical relationship without strings soon binds Brock and Jenna together with a desire fiercer than life and stronger than death itself—until a secret from Brock's past and Jenna's own mortality challenges their forbidden love to the ultimate trial by fire.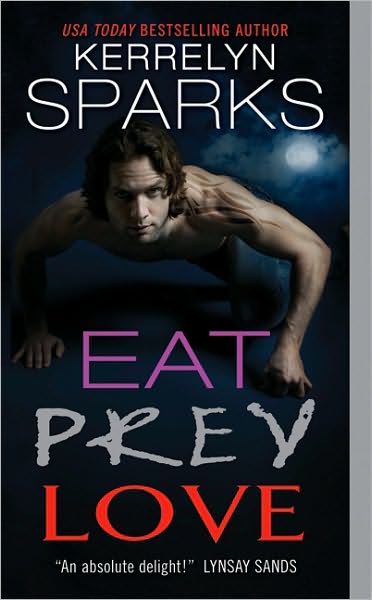 Wanted: Bride. Must love children. Mortals need not apply.

Carlos Panterra is looking for a mate, a woman who will love and care for the young orphans he's recently taken under his wing (or paw, as the case may be). When the shape shifter spies the beautiful Caitlyn, it's like sunshine amidst the darkness. At last, he's found the perfect woman, except . . .

Caitlyn Whelan is mortal. Worse, her father is the head of a CIA agency bent on hunting the undead. Still, Caitlyn knows that Carlos is the man for her, shape shifter or not. So she jumps at the chance when her sister offers her a job to work with him, determined to show Carlos their attraction is more than just animal magnetism. But danger lurks in the night, and their unleashed, untamed passion might just get them both killed . . .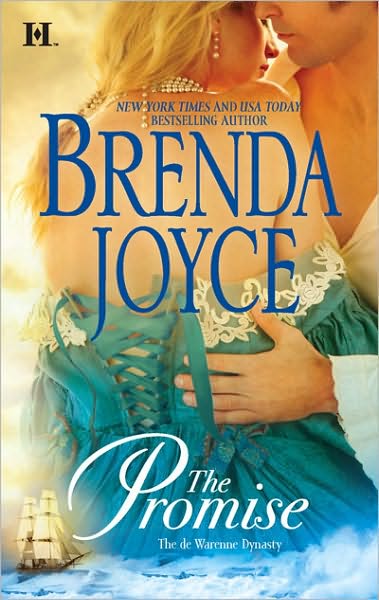 After a record-breaking sail from China, Alexi de Warenne's moment of triumph quickly vanishes. At his welcoming party, his bewitching childhood friend Elysse O'Neill begins flirting with a shipmate, clearly punishing Alexi for his time at sea. But when Alexi finds Elysse desperately struggling in the man's arms, tragedy ensues. Within days, Alexi weds her to save her honor—and leaves her to forge a new life.

Elysse de Warenne rules the ton with her wit and grace, but the whispers of "abandoned bride" follow her ruthlessly. Elysse will never reveal the truth: that she hasn't seen her husband in six years—and that they didn't even consummate their marriage! When Alexi unexpectedly returns to England, Elysse will do whatever it takes to win his heart and claim her place at his side….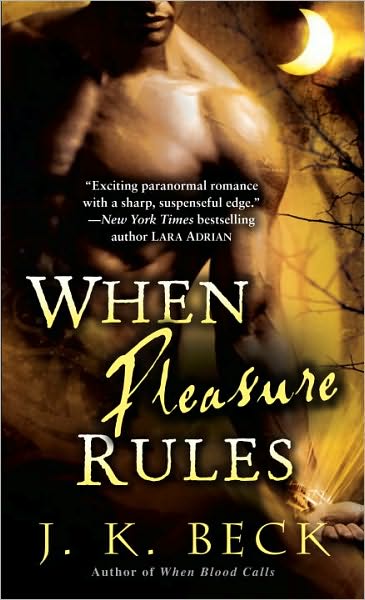 Seven innocents have been brutally murdered in Los Angeles, yet the Shadow Alliance has no suspects and no leads. As the body count mounts, the age-old feud between vampires and werewolves threatens to explode.

Lissa Monroe—a strong-willed, ravishing succubus who entices men to surrender their souls—agrees to go undercover for the Alliance. Her mission: infiltrate the mind of werewolf leader Vincent Rand, a ferociously alluring enemy who exerts a powerful hold over her. As the City of Angels teeters on the brink of apocalypse, these two adversaries must join together in order to survive an even more lethal enemy hidden in plain sight.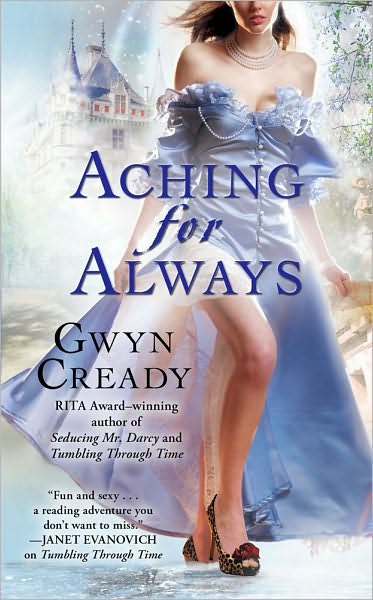 Ambitious and feisty Josephine "Joss" O'Malley has spent years fighting to keep her mother's map-making company alive. Just when she finds herself considering taking a risky next step with bad-boy entrepreneur Rogan Reynolds— whose generosity has helped keep the business afloat—Joss meets dark and mysterious Hugh Hawksmoor. Hugh's deft touch and old-world seduction stir Joss's desires like a storm at sea, and she has no clue that he has sailed three hundred years into the future to avenge the death of his brother at the hands of her father. Or that she holds the key to a map that will help him undo the destructive changes her father wrought in the past. When Hugh lures Joss into a treacherous journey through time, there's not a twenty-first-century trick that can save her. But when she applies her own instincts to a course she thought was set, she discovers that the high seas hold some scandalous surprises.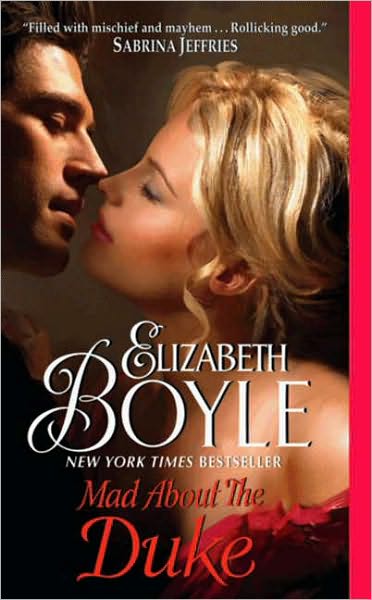 The husband-hunting beauty believes any duke will do . . . but how can she resist the seductive sensuality of this most uncommon stranger?
The child is his: Jack, or rather, Lord John Redgrave knows it the instant he glimpses the blue-eyed girl who was abandoned on the steps of his gentleman's club. Her mother came to his room one dark night more than three years ago—and spurned his proposal the very next day. But when Jack visits Amaryllis Clarke to demand an explanation, he receives the shock of his life. For it wasn't proud, worldly Amaryllis with whom he spent that soul-stirring night. It was her infatuated younger sister, Laurel.

Laurel was only seventeen when she gave her innocence to Jack—and paid a steep price. She might be overjoyed about her reunion with little Melody, but Laurel won't surrender to her desires again. Jack, meanwhile, has no wish to give up the daughter he never knew he had. Nor will he part with the sensual woman who makes him feel alive with longing. He intends to use any means possible to convince Laurel to stay. After all, all's fair in matters of seduction—especially to a scoundrel in love…
* Be sure to checkout these books coming out this week!*