I'm spotlighting some Adult Romance books that comes out this week that I think will be a great read!! So go out to your local bookstore and pick up a copy!!
Please feel free to post about any books you feel should be spotlighted as well in the comments!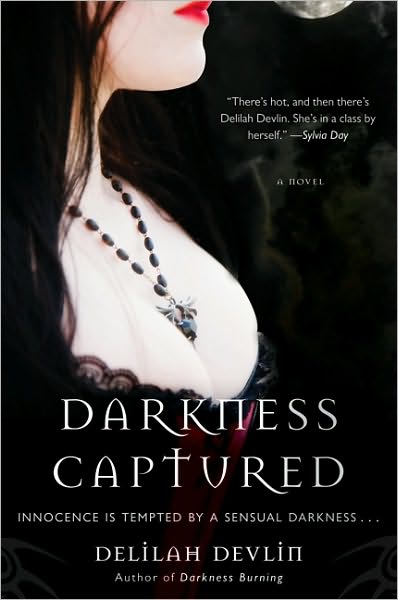 Driven by insatiable desire, a werewolf will enter hell to rescue a princess captured by the Master of Demons…

Headstrong and proud—a royal creature of sinuous grace, all primal instinct and lethal beauty—the shapeshifter Gabriella has agreed to serve as emissary to the vampires who rule in the shadows of the New Orleans night. But she cannot resist the pull of the demon she glimpses on the other side of a mirror, and she is drawn to him hungrily, through a magical portal into the Land of the Dead. Now an eternal nightmare awaits Gabriella at the hands of a mesmerizing dark lord who satisfies her every erotic need…while slowly devouring her soul.

The powerful warrior wolf Guntram Brandt is responsible for the safety of the vanished princess he swore allegiance to years before. Yet it is more than a soldier's loyalty that pulls Guntram down into the depths of nightmare—for Gabriella ignites within him a burning animal passion that must be satisfied.

But when offered an escape, will she follow her rescuer to safety—torn between her lustful obsession with the dark lord who has enslaved her and her fierce sensual attraction to the only wolf who could ever master her?
Furious at his grandmother s ultimatum to marry or lose his inheritance, Lord Jarret Sharpe wagers his luck and his heart at the card table against a most unlikely opponent.Mired in scandal after his parents mysterious deaths, notorious gambler Lord Jarret Sharpe agrees to tamely run the family brewery for a year if his Machiavellian grandmother rescinds her ultimatum that he marry. But the gambler in him can t resist when beguiling Annabel Lake proposes a wager. If she wins their card game, he must help save her family s foundering brewery. But if he wins, she must spend a night in his bed. The outcome sets off a chain of events that threatens to destroy all his plans . . . and unveils the secret Annabel has held for so long. When Jarret discovers the darker reason behind her wager, he forces her into another one and this time he intends to win not just her body, but her heart.
* Be sure to checkout these books which are out September 21!*