I'm spotlighting some Adult Romance books that comes out Today & Tomorrow that I think will be a great read!! So go out to your local bookstore and pick up a copy!!
Please feel free to post about any books you feel should be spotlighted as well in the comments!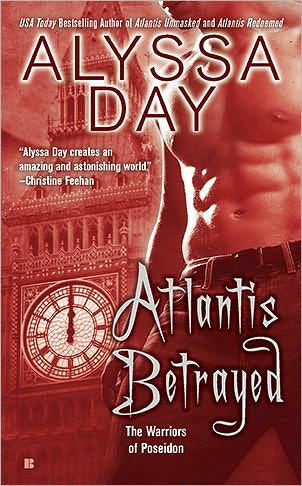 Another Warriors of Poseidon novel for romance lovers to dive into…

What could Christophe, powerful Warrior of Poseidon, have in common with Fiona Campbell, the notorious jewel thief known as the Scarlet Ninja? Answer: The Siren, a legendary Crown Jewel that Fiona has targeted for her next heist. It's said to be worth millions, but to Christophe it's invaluable. For the Siren also happens to be one of the missing jewels from Poseidon's trident. But breaking into the Tower of London is a two-person job, and Christophe and Fiona must team up to commit the crime of the century.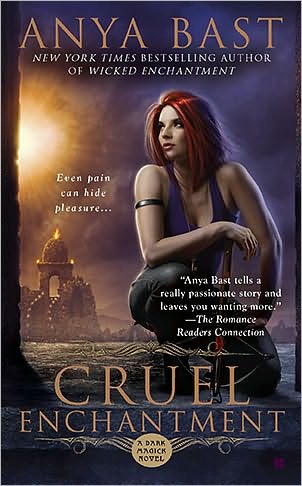 The Dark Magick series continues from this New York Times bestselling author.

To keep her fae race from being eradicated, Emmaline Gallagher must retrieve an object of fae power from a locked ancient box. Only Aeric O'Malley has the forging skills to create a key. But will their tumultuous past stand in the way?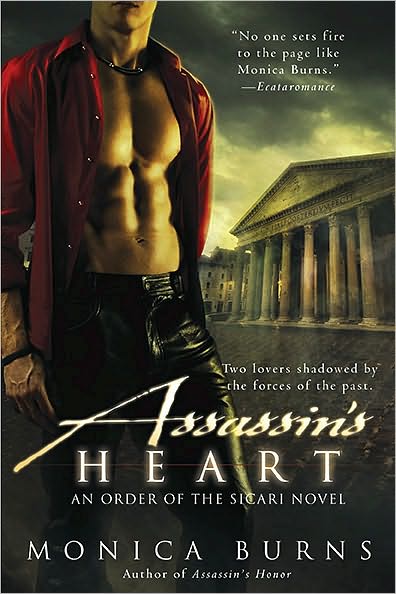 The past and present collide in a thrilling new paranormal romance from the author of Assassin's Honor.

The half-angel, half-demon face that telepathic Lysander sees in the mirror is a reminder of the monster he must keep hidden to avoid expulsion from an order of assassins. His dreams of ancient Rome hint at a destiny with a woman he loves, but can never have.

When the gifted healer Phaedra travels to Rome in search of a legendary artifact, she works alongside a man who once rejected her love and healing touch. But her dreams of Ancient Rome tell of an irreversible and possibly dangerous future. For the distant past and present are about to collide-with the one man she is destined to love.
The debut of a seductive new contemporary series of vampires, lust, and revenge.

While in Romania researching historical superstitions, Scottish academic Elizabeth Silk comes upon the folk tale of Saloman, a seductive prince staked centuries ago, legend's most powerful vampire. Now, in the ruins of a castle crypt, Elizabeth discovers supernatural legends that have come alive. Her blood has awakened him. Her innocence has aroused him. But Elizabeth unleashes more than Saloman's hunger, and it's going to unite them in ways neither could have imagined.
A rebel army has been established to win back the land from demons-and a ne soldier named Xan has appeared out of nowhere to join them. Beautiful army captain Laisyn Caar is shocked by the powerful, all- consuming desire she feels in his presence, but when she discovers the dark secrets of Xan's agenda, she'll have to determine whether the man she's starting to love is a friend of her people-or a dreaded enemy.
From the New York Times bestselling author of Storm of Shadows
Fourth in the thrilling series…

Samuel Faa is a Gypsy lawyer with the power to control minds. Isabelle Mason is wealthy, privileged, and refined, and has the gift for healing. Two of the Chosen Ones, they share a past filled with love and betrayal, and a future denied by fate-until the day they're trapped underground. No way out. No way to deny the passion that still burns beneath the surface. And when danger threatens, Isabelle has only one choice: to place her trust in the power of the one man she could never forgive…or forget.
From a chance encounter…

Morgan of the finfolk does not normally waste his attention on humankind, but while in Copenhagen, he meets a young woman who captures his interest-if only for a night. On sojourn in Europe before starting medical school, Elizabeth is intelligent, attractive…and eager for a little adventure…

A memory kept…

Sixteen years later, Dr. Elizabeth Rodriguez is called to the island of World's End to become its only doctor. There, she hopes to reconnect with her troubled son Zack, who has become withdrawn since her husband's death. She has no idea that World's End will also reconnect her with Morgan…

And a future about to be born…

From the moment Morgan lays his eyes on young Zack, he suspects the boy is finfolk-and his own son. As he and Liz clash over Zack's fate, they discover their desire is as strong as ever. But proud Morgan's loyalty has always been the sea, while Liz's responsibilities lie on land. Will their reignited passion be enough to bring them together? Or will their secrets force them apart?
Jade Lee invites readers into her new Regency-set, sensual romance.

The daughter of an actress, Scher Martin feels she'll never fulfill her dreams of acquiring a good home and having a respectable family, so she agrees to be the mistress of Brandon Cates, Viscount Blackthorn.

But when Brandon's cousin proposes marriage, Scher finds herself torn between the propriety she craves and the love of a dark and troubled man.
* Be sure to checkout these books which are out Today & Tomorrow!*