* Great Covers, Great stories*
Author: Ellen Schreiber
Publishing:
Harper Collins (December 28,2010)
Beware of a kiss under the full moon. It will change your life forever.

Celeste Parker is used to hearing scary stories about werewolves—Legend's Run is famous for them. But when, after an unnerving visit with a psychic, she encounters a pack of wolves and gorgeous, enigmatic Brandon, she must discover whether his transformation is more than legend or just a trick of the shadows in the moonlight. Brandon may be Celeste's hero, or he may be the most dangerous creature she could encounter in the woods of Legend's Run.

The bestselling Vampire Kisses author, Ellen Schreiber, weaves together psychic predictions, generations–old secrets, a town divided, and the possibility of falling in love with a hot and heroic werewolf—the perfect formula for what happens…once in a full moon.
*from Publishers Website*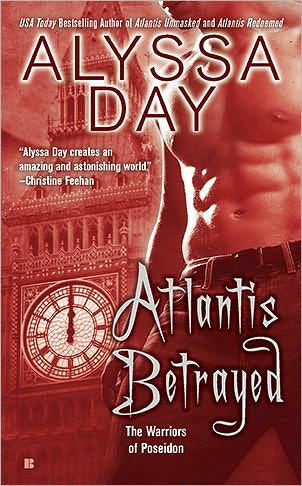 Publishing:
Penguin Group (Berkley) (September 7,2010)
Another Warriors of Poseidon novel for romance lovers to dive into…

What could Christophe, powerful Warrior of Poseidon, have in common with Fiona Campbell, the notorious jewel thief known as the Scarlet Ninja? Answer: The Siren, a legendary Crown Jewel that Fiona has targeted for her next heist. It's said to be worth millions, but to Christophe it's invaluable. For the Siren also happens to be one of the missing jewels from Poseidon's trident. But breaking into the Tower of London is a two-person job, and Christophe and Fiona must team up to commit the crime of the century.