I'm spotlighting some Adult Romance books that comes out Today & Tomorrow that I think will be a great read!! So go out to your local bookstore and pick up a copy!!
Please feel free to post about any books you feel should be spotlighted as well in the comments!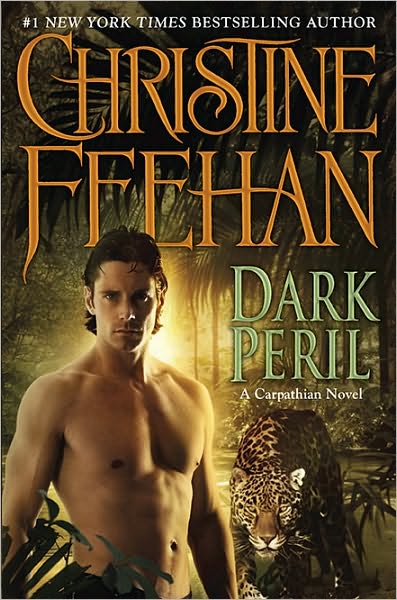 Dominic, of the Dragonseeker lineage—one of the most powerful of the Carpathian lines — is desperate to go to the very heart of the enemy camp and learn their plans. There's only one way to do so: ingest the parasitic blood of a vampire. He knows that it is a mission from which there is no return. With little time before the blood takes effect, he'll get the information he needs, relay it to the leader of the Carpathians, and go out fighting. There is no more honorable way to end his life.

Solange Sangria is one of the last of the jaguar people, a royal pureblood, a dying species that cannot recover from bad decisions made over hundreds of years. She has long been alone, fighting to save the remaining shapeshifters from the hands of Brodrick the Terrible: her own father, who slaughtered her family and everyone she loved. Wounded and weary, she plans one last battle, hoping to stop the man who has made an alliance with the vampires, accepting that she will not come out alive.

They are two warriors who have lived their lives alone. Now, at the end of their time, they find each other — an obstacle neither saw coming, and which neither can hope to ignore.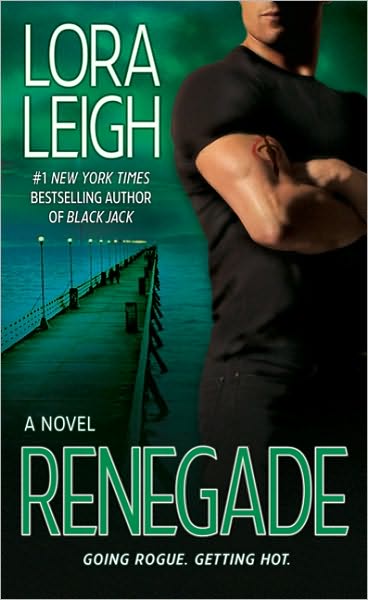 As a bridal shop owner, Mikayla Martin helps make women's wedding dreams come true. Her own life, however, has become a nightmare since she witnessed a murder—and got an up-close-and-personal look at the killer. What's worse: She knows she knows him. But the police, after doing an alibi check, don't believe her. It's up to Mikayla to prove them wrong…and do whatever it takes to solve the murder by herself.

Elite Ops agent Nikolai Steele, code name Renegade, is asked to pay an old comrade a favor. This friend swears he's no killer—and Nik believes him—even though he's been mistaken as one by Mikayla. So Nik goes to set her straight…but the moment he lays eyes on the fiery and determined beauty, he knows he's in too deep. A woman this irresistible can only mean trouble and, sure enough, after sticking her nose in one too many places, someone wants Mikayla dead. Now Nik must find a way to keep her safe, clear his friend's name, and find the real killer, who remains on the loose…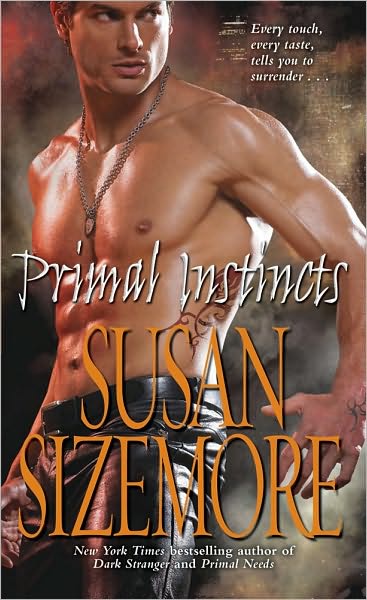 New York Times bestselling author Susan Sizemore draws you into a dazzling world of seductive vampires and unquenchable cravings . . .

Tobias Strahan leads the elite vampire squad known as the Dark Angels, protecting the city's paranormal denizens. It's the perfect job for an übermacho Prime . . . until clan heiress Flare Reynard stirs an obsession in him that refuses to fade. Flare's mother—desperate for a grandchild—has made Tobias an intriguing proposition, and it's soon clear to Tobias that Flare is nothing like the spoiled princess he'd assumed her to be. She's smart as hell, wickedly funny, and loyal, and Tobias knows deep within that she is his bondmate—the bondmate every Prime searches for.

Flare has every intention of providing her clan with children—but on her own terms. That means a donor and a clinic, not a wild tumble with the most potent Prime of them all. Flare knows it's a mistake to get close to a warrior like Tobias, since their searing connection puts her heart, his loved ones, their entire world at risk. But logic is no match for fierce, instinctive desire. . . .
Legend has it that Armand Argeneau is a killer in the bedroom . . .

But with all three of his late wives meeting unfortunate and untimely ends, is this sexy immortal a lover or a murderer? That's what Eshe d'Aureus intends to find out. As an enforcer, it's her job to bring rogue vampires to justice, even if the rogue in question makes her blood race red hot.

Armand knew she was trouble the moment Eshe roared into town on her motorcycle, clad in tight black leather. She claims she's hiding from dangerous fiends, though he suspects something more. But after three wives who've all had trouble remaining, well, undead, Armand is reluctant to open his heart again. Then strange accidents start to happen, each deadlier than the last, and Armand realizes he may not have much time to prove he's a lover, not a slayer.
Adam Winters has enough responsibility as the new head of the local Ghost Hunter Guild without being saddled with the family curse. He's convinced his recent nightmares and hallucinations will lead to him becoming a psychic rogue — unless he can find a stolen relic and a woman who can read dreamlight.

Marlowe Jones rides into his life on a motorcycle and with a dust bunny at her side. Though a descendant of the rival Arcane family, she's just what Adam needs: a psychic private investigator and dreamlight reader extraordinaire.

Together, amid the glowing catacombs and steamy underground jungles of Harmony, Adam and Marlowe must break the curse, save the entire underworld — and fight a passion that could destroy them both…
When Pia O'Brian's best friend dies, Pia expects to inherit her cherished cat. Instead, the woman leaves Pia three frozen embryos. With a disastrous track record in the romance department and the parenting skills of a hamster, Pia doesn't think she's meant for motherhood. But determined to do the right thing, Pia decides to become a single mother. Only to meet a gorgeous, sexy hunk the very same day.

A former foster-care kid now rich beyond his wildest dreams, Raoul Moreno runs a camp for needy children in Fool's Gold, California. After his last relationship, Raoul thought he was done with women and commitment. Still, he can't get sweet, sexy Pia out of his mind — and proposes a crazy plan. But can such an unconventional beginning really result in the perfect ending?
Alastor Krayl's world shattered when he learned that his father was the Underworld god of chaos and evil. All that saved him from self-destruction were his newfound brothers and the bond they shared as soul reapers. So when one of his brothers is murdered, vengeance becomes Alastor's obsession. And the enigmatic Naphré Kurata, a witness—or is she the killer?—has the answers he seeks.

A reluctant Underworld enforcer, Naphré trusts no one, especially not a seductive soul reaper who makes her burn with lust. Torn between duty and desire, she fights to keep her secrets safe from Alastor, even as she longs to surrender.
Adrian Alistair Rohan lost his faith, and now, a dedicated member of the depraved Heavenly Host, he loses himself in his only pleasure: the seduction and debauchery of beautiful women. Rich, charming and devastatingly skilled in the arts of love, he never fails in his conquests…until Charlotte Spenser.

Charlotte is facing a desolate, passionless future, none of which matters to Adrian, who imagines her a toy until better prey arrives. But beneath her drab exterior, Charlotte is a woman as enchanting as she is brilliant and, lured into Adrian's world, soon she becomes the seducer, and he the seduced….
Andie Miller is ready to move on with her life. She wants to marry her fiancé and leave behind everything in her past, especially her ex-husband, North Archer. But when Andie tries to gain closure with him, he asks one final favor of her. A distant cousin has died and left North the guardian of two orphans who have driven away three nannies already, and things are getting worse. He needs someone to take care of the situation, and he knows Andie can handle anything….

When Andie meets the two children, she realizes the situation is much worse than she feared. Carter and Alice aren't your average delinquents, and the creepy old house where they live is being run by the worst housekeeper since Mrs. Danvers. Complicating matters is Andie's fiancé's suspicion that this is all a plan by North to get Andie back. He may be right because Andie's dreams have been haunted by North since she arrived at the old house. And that's not the only haunting….

Then her ex-brother-in-law arrives with a duplicitous journalist and a self-doubting parapsychologist, closely followed by an annoyed medium, Andie's tarot card-reading mother, her avenging ex-mother-in-law, and her jealous fiancé. Just when Andie's sure things couldn't get more complicated, North arrives to make her wonder if maybe this time things could just turn out differently….
Attorney Sara Constantine is thrilled with her promotion—until she finds out that she must now prosecute vampires and werewolves. The first defendant she'll be trying to put away? Lucius Dragos, the sexy stranger with whom she recently shared an explosive night of ecstasy.

When Lucius kisses a beautiful woman sitting next to him at the bar, he's hoping only to avoid the perceptive gaze of the man he's planning to kill. But what starts as a simple kiss ignites into an all-consuming passion. Charged with murder, Luke knows that Sara is determined to see him locked away—unless he can convince her that he's not a monster. And that might mean making the ultimate sacrifice.
* Be sure to checkout these books which are out Today & Tomorrow!*