I'm spotlighting some of the books that came out Today that I think will be a great read!! So go out to your local bookstore and pick up a copy!!
WHY CAN'T YOU CHOOSE WHAT YOU FORGET . . . AND WHAT YOU REMEMBER?
There's a lot Zoey would like to forget. Like how her father has knocked up his twenty-four- year old girlfriend. Like Zoey's fear that the whole town will find out about her mom's nervous breakdown. Like darkly handsome bad boy Doug taunting her at school. Feeling like her life is about to become a complete mess, Zoey fights back the only way she knows how, using her famous attention to detail to make sure she's the perfect daughter, the perfect student, and the perfect girlfriend to ultra-popular football player Brandon. But then Zoey is in a car crash, and the next day there's one thing she can't remember at all—the entire night before. Did she go parking with Brandon, like she planned? And if so, why does it seem like Brandon is avoiding her? And why is Doug—of all people— suddenly acting as if something significant happened between the two of them? Zoey dimly remembers Doug pulling her from the wreck, but he keeps referring to what happened that night as if it was more, and it terrifies Zoey to admit how much is a blank to her. Controlled, meticulous Zoey is quickly losing her grip on the all-important details of her life—a life that seems strangely empty of Brandon, and strangely full of Doug.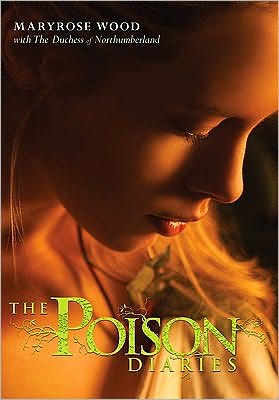 In the right dose, everything is a poison. Even love . . .
Jessamine Luxton has lived all her sixteen years in an isolated cottage near Alnwick Castle, with little company apart from the plants in her garden. Her father, Thomas, a feared and respected apothecary, has taught her much about the incredible powers of plants: that even the most innocent-looking weed can cure — or kill.
When Jessamine begins to fall in love with a mysterious boy who claims to communicate with plants, she is drawn into the dangerous world of the poison garden in a way she never could have imagined . . .
Dylan has a bad-boy past and a criminal record. He knows that rich, beautiful Jess is way too good for him—but she has always been the one person who sees through his tough exterior and straight to his heart, and he has been hopelessly in love with her from the first time they met. He would change his life for a chance with her.
But trouble follows Dylan wherever he goes, and a deadly mistake soon forces him to hit the road and leave his dreams behind. He's on the run and in search of answers—answers to questions he wishes he'd never asked.