I'm spotlighting some of the books that are coming out this Tuesday that I think will be a great read!!
*Also check out my last Waiting on Wednesday post for some great books coming out this tuesday as well*
Please feel free to post about any books you feel should be spotlighted in the comments!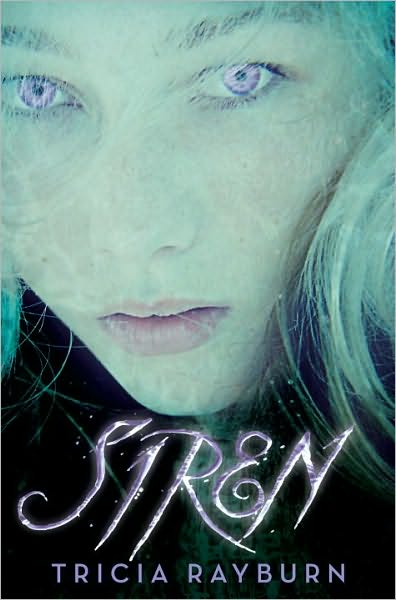 Seventeen-year-old Vanessa Sands is afraid of everything—the dark, heights, the ocean—but her fearless older sister, Justine, has always been there to coach her through every challenge.  That is until Justine goes cliff diving one night near the family's vacation house in Winter Harbor, Maine, and her lifeless body washes up on shore the next day.

Vanessa's parents want to work through the tragedy by returning to their everyday lives back in Boston, but Vanessa can't help feeling that her sister's death was more than an accident.  After discovering that Justine never applied to colleges, and that she was secretly in a relationship with longtime family friend Caleb Carmichael, Vanessa returns to Winter Harbor to seek some answers.

But when Vanessa learns that Caleb has been missing since Justine's death, she and Caleb's older brother, Simon, join forces to try to find him, and in the process, their childhood friendship blossoms into something more.
Soon it's not just Vanessa who is afraid.  All of Winter Harbor is abuzz with anxiety when another body washes ashore, and panic sets in when the small town becomes home to a string of fatal, water-related accidents . . . in which all the victims are found grinning from ear to ear.


As Vanessa and Simon probe further into the connections between Justine's death and the sudden rash of creepy drownings, Vanessa uncovers a secret that threatens her new romance, and that will change her life forever.






After her sister Athena's tragic death, it's obvious that grief-stricken Persephone "Phe" Archer no longer belongs in Los Angeles. Hoping to make sense of her sister's sudden demise and the cryptic dreams following it, Phe abandons her bubbly LA life to attend an uptight East Coast preparatory school in Shadow Hills, MA — a school which her sister mysteriously mentioned in her last diary entry before she died.

Once there, Phe quickly realizes that something is deeply amiss in her new town. Not only does Shadow Hills' history boast an unexplained epidemic that decimated hundreds of its citizens in the 1700s, but its modern townies also seem eerily psychic, with the bizarre ability to bend metal. Even Zach — the gorgeous stranger Phe meets and immediately begins to lust after — seems as if he is hiding something serious. Phe is determined to get to the bottom of it. The longer she stays there, the more she suspects that her sister's untimely death and her own destiny are intricately linked to those who reside in Shadow Hills.                                                                     
Eron DeMarchelle isn't supposed to feel this connection. He is a Sandman, a supernatural being whose purpose is to seduce his human charges to sleep. Though he can communicate with his charges in their dreams, he isn't encouraged to do so. After all, becoming too involved in one human's life could prevent him from helping others get their needed rest.

But he can't deny that he feels something for Julia, a lonely girl with fiery red hair and sad dreams. Just weeks ago, her boyfriend died in a car accident, and Eron can tell that she feels more alone than ever. Eron was human once too, many years ago, and he remembers how it felt to lose the one he loved. In the past, Eron has broken rules to protect Julia, but now, when she seems to need him more than ever, he can't reach her. Eron's time as a Sandman is coming to a close, and his replacement doesn't seem to care about his charges. Worse, Julia is facing dangers she doesn't recognize, and Eron, as he transitions back to being human, may be the only one who can save her. . . .

Even once they've become human again, Sandmen are forbidden to communicate with their charges. But Eron knows he won't be able to forget Julia. Will he risk everything for a chance to be with the girl he loves?

Cyn Balog's follow-up to Fairy Tale has more wit, more supernatural delights, and more star-crossed romance! Teen girls will love this story of a Sandman who falls in love with his human charge.