I'm spotlighting books that are coming out this Tuesday that I think will be a great read!!
Young Adult
In Alyson Noel's most darkly seductive Immortals novel yet, Ever fights for control of her body, her soul—and the timeless true love she's been chasing for centuries.
Ever is trying to help Haven transition into life as an immortal.  But with Haven drunk on her new powers and acting recklessly, she poses the ultimate threat—exposing their secret world to the outside.  As Ever struggles to keep the Immortals hidden, it only propels Haven closer to the enemy—Roman and his evil companions
At the same time, Ever delves deeper into dark magick to free Damen from Roman's power. But when her spell backfires, it binds her to the one guy who's hell-bent on her destruction. Now there's a strange, foreign pulse coursing through her, and no matter what she does, she can't stop thinking about Roman—and longing for his touch.  As she struggles to resist the fiery attraction threatening to consume her, Roman is more than willing to take advantage of her weakened state…and Ever edges closer and closer to surrender.
Frantic to break the spell before its too late, Ever turns to Jude for help, risking everything she knows and loves to save herself—and her future with Damen …
Jessica's life seemed difficult enough since the sudden loss of her mother, but meeting Pietr Rusakova turns her world upside down again. The newest member of Junction High, Pietr is a first generation Russian-American, a fact that by itself makes him different enough to get lots of attention in the small town. But Pietr is far more than good looks and an interesting accent, Pietr has secrets to hide-secrets including dramatic changes he's undergoing that will surely end his life early. Secrets dating back to the Cold War get the better of Jessica's curiosity, leading her into an exciting and dangerous world where her understanding of reality and what makes a man or a monster will be challenged.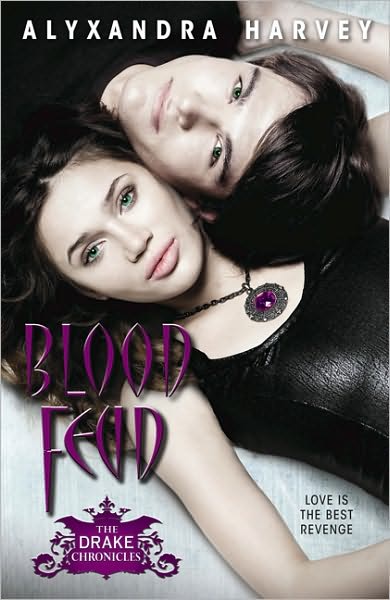 It's been centuries since Isabeau St. Croix barely survived the French Revolution. Now she's made her way back to the living and she must face the ultimate test by confronting the evil British lord who left her for dead the day she turned into a vampire. That's if she can control her affection for Logan Drake, a vampire whose bite is as sweet as the revenge she seeks.
The clans are gathering for Helena's royal coronation as the next vampire queen, and new alliances are beginning to form now that the old rifts of Lady Natasha's reign have started to heal. But with a new common enemy, Leander Montmarte—a vicious leader who hopes to force Solange to marry him and usurp the power of the throne for himself—the clans must stand together to preserve the peace he threatens to destroy.
This second adventure in the Drake Chronicles—told from both Logan's and Isabeau's perspectives—has all the same butt-kicking action, heart-pounding romances and snarky humor that readers loved in Hearts at Stake, as well as exciting new revelations about the vampire dynasties to keep readers coming back for more.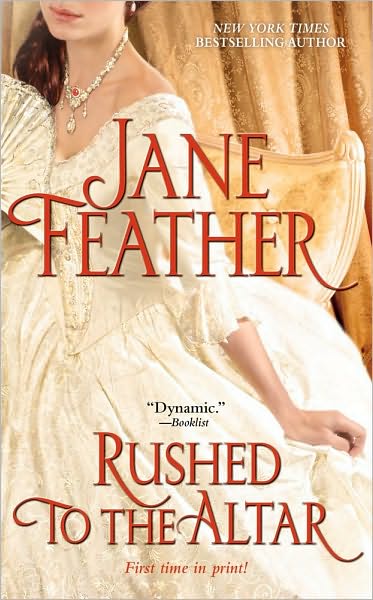 From
New York Times
bestselling author Jane Feather comes the first of a wonderful new trilogy, The Blackwater Brides, set in the sensually
im-
proper Georgian period, in which three noble brothers discover they will be forced to find brides under highly unusual circumstances.
Jasper Sullivan, Earl of Blackwater, needs a prostitute. Not in the usual way, however. His wealthy uncle's will promises to divide his huge fortune among his nephews if each rescues a fallen woman . . . by marrying her! And since Jasper's estates were already mortgaged to the hilt before he inherited them, when he catches a pretty young prostitute trying to pick his pocket, he immediately makes his proposal.
Clarissa Astley is not at all what Jasper believes. The orphaned daughter of a prosperous merchant, she is searching the seedier districts of London for her young brother, abducted by their evil guardian, who wants the little boy's inheritance. But she needs powerful help, and the darkly handsome Earl of Blackwater is certainly that. So she pretends to be exactly what he assumed— a risky charade for an innocent virgin. But when passion flares between Jasper and Clarissa, the deception becomes even more difficult to handle. . . .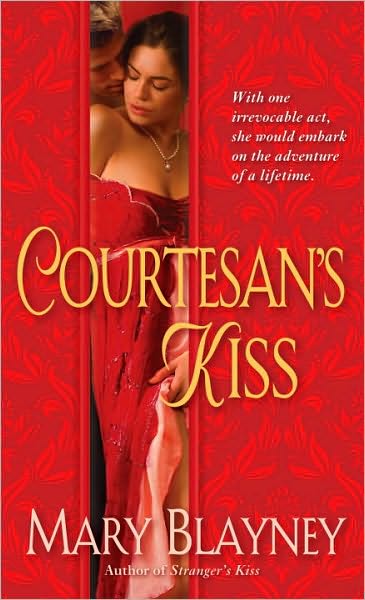 From Mary Blayney, the acclaimed author of Stranger's Kiss, comes this irresistible new novel of historical romance featuring the Pennistan family. In Courtesan's Kiss, an independent woman is determined to make her way in the world—even if it's a scandalous one. But first she must escape a nobleman with plans of his own
In the wake of a broken engagement and shunned by the ton, Mia Castellano does not retire to the country, as a proper young lady might, but sees her chance to escape society's restraints—by becoming a courtesan. In her mind, no unmarried young woman is as free as a courtesan. She alone controls her destiny: managing her own money, having her own house, choosing her lovers. There's only one obstacle in Mia's path—Lord David Pennistan.
     
As a favor to his brother, Lord David agrees to escort Mia to his family's home in Derbyshire, where her guardian awaits. Mia attracts nothing but trouble from the outset of their journey, yet with every adventure they share, Lord David's desire for his charge grows. When they're caught in a compromising situation, Lord David insists that she marry him. But there's only one thing Mia wants from David, and it isn't his charity or his title. Can he convince her before it's too late that the love she wants is already hers—to take or to lose forever? Can he win more from this untamed beauty than just a courtesan's kiss?