Spotlight YA/ Children
I'm spotlighting some YA/ Children books that comes out Today & Tomorrow that I think will be a great read!! So go out to your local bookstore and pick up a copy!!
Please feel free to post about any books you feel should be spotlighted as well in the comments!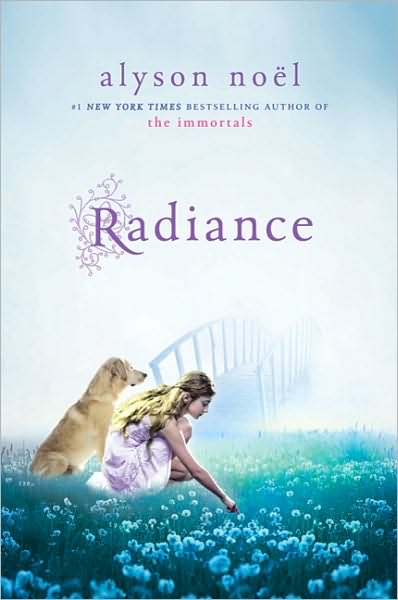 Riley has crossed the bridge into the afterlife—a place called Here, where time is always Now. She has picked up life where she left off when she was alive, living with her parents and dog in a nice house in a nice neighborhood. When she's summoned before The Council, she learns that the afterlife isn't just an eternity of leisure. She's been assigned a job, Soul Catcher, and a teacher, Bodhi, a possibly cute, seemingly nerdy boy who's definitely hiding something. They return to earth together for Riley's first assignment, a Radiant Boy who's been haunting a castle in England for centuries. Many Soul Catchers have tried to get him to cross the bridge and failed. But all of that was before he met Riley. . .
Magic is dangerous–but love is more dangerous still.When sixteen-year-old Tessa Gray crosses the ocean to find her brother, her destination is England, the time is the reign of Queen Victoria, and something terrifying is waiting for her in London's Downworld, where vampires, warlocks and other supernatural folk stalk the gaslit streets. Only the Shadowhunters, warriors dedicated to ridding the world of demons, keep order amidst the chaos.
Kidnapped by the mysterious Dark Sisters, members of a secret organization called The Pandemonium Club, Tessa soon learns that she herself is a Downworlder with a rare ability: the power to transform, at will, into another person. What's more, the Magister, the shadowy figure who runs the Club, will stop at nothing to claim Tessa's power for his own.
Friendless and hunted, Tessa takes refuge with the Shadowhunters of the London Institute, who swear to find her brother if she will use her power to help them. She soon finds herself fascinated by–and torn between–two best friends: James, whose fragile beauty hides a deadly secret, and blue-eyed Will, whose caustic wit and volatile moods keep everyone in his life at arm's length…everyone, that is, but Tessa. As their search draws them deep into the heart of an arcane plot that threatens to destroy the Shadowhunters, Tessa realizes that she may need to choose between saving her brother and helping her new friends save the world…and that love may be the most dangerous magic of all.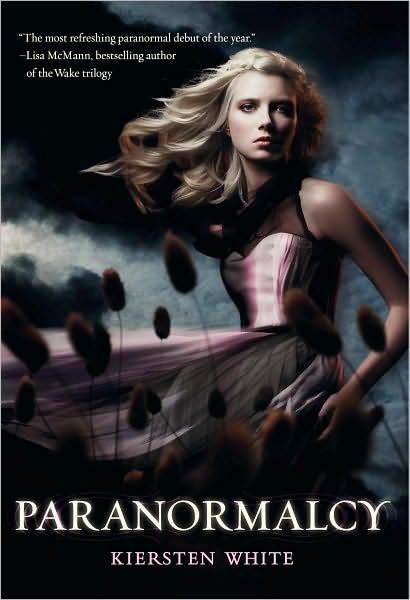 Evie's always thought of herself as a normal teenager, even though she works for the International Paranormal Containment Agency, her ex-boyfriend is a faerie, she's falling for a shape-shifter, and she's the only person who can see through paranormals' glamours.

But Evie's about to realize that she may very well be at the center of a dark faerie prophecy promising destruction to all paranormal creatures.

So much for normal.
Three angels are sent down to bring good to the world: Gabriel, the warrior; Ivy, the healer; and Bethany, a teenage girl who is the least experienced of the trio. But she is the most human, and when she is romantically drawn to a mortal boy, the angels fear she will not be strong enough to save anyone—especially herself—from the Dark Forces.

Is love a great enough power against evil?
And the raven, never flitting, still is sitting, still is sitting On the pallid bust of Pallas just above my chamber door;
And his eyes have all the seeming of a demon's that is dreaming,
And the lamp-light o'er him streaming throws his shadow on the floor;
And my soul from out that shadow that lies floating on the floor
Shall be lifted – nevermore!
– from "The Raven" by Edgar Allan Poe
Cheerleader Isobel Lanley is horrified when she is paired with Varen Nethers for an English project, which is due—so unfair—on the day of the rival game. Cold and aloof, sardonic and sharp-tongued, Varen makes it clear he'd rather not have anything to do with her either. But when Isobel discovers strange writing in his journal, she can't help but give this enigmatic boy with the piercing eyes another look.
Soon, Isobel finds herself making excuses to be with Varen. Steadily pulled away from her friends and her possessive boyfriend, Isobel ventures deeper and deeper into the dream world Varen has created through the pages of his notebook, a realm where the terrifying stories of Edgar Allan Poe come to life.
As her world begins to unravel around her, Isobel discovers that dreams, like words, hold more power than she ever imagined, and that the most frightening realities are those of the mind. Now she must find a way to reach Varen before he is consumed by the shadows of his own nightmares.
His life depends on it.
Plain Kate lives in a world of superstitions and curses, where a song can heal a wound and a shadow can work deep magic. As the wood-carver's daughter, Kate held a carving knife before a spoon, and her wooden charms are so fine that some even call her "witch-blade" — a dangerous nickname in a town where witches are hunted and burned in the square.

For Kate and her village have fallen on hard times. Kate's father has died, leaving her alone in the world. And a mysterious fog now covers the countryside, ruining crops and spreading fear of hunger and sickness. The townspeople are looking for someone to blame, and their eyes have fallen on Kate.

Enter Linay, a stranger with a proposition: In exchange for her shadow, he'll give Kate the means to escape the town that seems set to burn her, and what's more, he'll grant her heart's wish. It's a chance for her to start over, to find a home, a family, a place to belong. But Kate soon realizes that she can't live shadowless forever — and that Linay's designs are darker than she ever dreamed.
The Sullivan sisters have a big problem. On Christmas Day their rich and imperious grandmother gathers the family and announces that she will soon die . . .and has cut the entire family out of her will. Since she is the source of almost all their income, this means they will soon be penniless.
Someone in the family has offended her deeply. If that person comes forward with a confession of her (or his) crime, submitted in writing to her lawyer by New Year's Day, she will reinstate the family in her will. Or at least consider it.
And so the confessions begin….
Let me set the record straight. My name is Charlotte Silver and I'm not one of those paranormal-obsessed freaks you see on TV…no, those would be my parents, who have their own ghost-hunting reality show. And while I'm usually roped into the behind-the-scenes work, it turns out that I haven't gone unnoticed. Something happened on my parents' research trip in Charleston—and now I'm being stalked by some truly frightening other beings. Trying to fit into a new school and keeping my parents' creepy occupation a secret from my friends—and potential boyfriends—is hard enough without having angry spirits whispering in my ear. All I ever wanted was to be normal, but with ghosts of my past and present colliding, now I just want to make it out of high school alive….
Since coming to Crossroads, Oklahoma, former outcast Aden Stone has been living the good life. Never mind that one of his best friends is a werewolf, his girlfriend is a vampire princess who hungers for his blood, and he's supposed to be crowned Vampire King—while still a human! Well, kind of. With four—oops, three now—human souls living inside his head, Aden has always been "different" himself. These souls can time-travel, raise the dead, possess another's mind and, his least favorite these days, tell the future.
The forecast for Aden? A knife through the heart.
Because a war is brewing between the creatures of the dark, and Aden is somehow at the center of it all. But he isn't about to lie down and accept his destiny without a fight. Not when his new friends have his back, not when Victoria has risked her own future to be with him, and not when he has a reason to live for the first time in his life….
The Sequel to Flux Bestseller Leaving Paradise!

Maggie and Caleb just went through the worst year of their lives. Hit by a car and starting life over with a limp, Maggie never thought she would forgive Caleb. But she did-and fell in love. What they shared was real. But Caleb wanted to be free from the past-and a terrible secret: he wasn't the one who hit Maggie. So he left Paradise-and Maggie-forever.
When Maggie and Caleb run into each other in a different town, they can't deny their true feelings. Will Maggie let Caleb get away again? Or will Caleb face the truth and return to Paradise?
* Be sure to checkout these books which are out Today & Tomorrow!*